Website Content Writing Services
Your web designer will give you a great theme to make it aesthetically attractive. However, if the images and text on the site aren't helpful or understandable to your users, then what is the use of creating the website in the first place? This is the role of content – it is your website's heart, mind, and face. Your website is, in fact, merely a tool. 
It is the content in it that you are conveying to the audience that will make a difference in the end. Our website content writers are skilled & experienced in communicating with any audience. This isn't direct communication but sending your message through your web pages. From writing taglines & descriptions to telling stories, we provide you with everything.
Types of Websites & Web Pages
Different individuals and organizations will have different types of websites. The content for each website depends on the plan behind it. A website can serve 5 of the following purposes: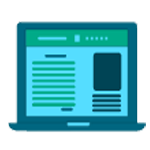 Providing information to readers (like blogs, online magazines, news, and encyclopedias)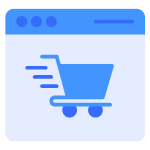 Selling products or services (like eCommerce websites, portfolios, and service providers)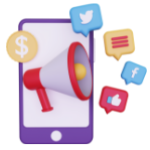 Connecting people around the world (like social media and forums)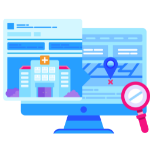 Listing other businesses (like online business directories)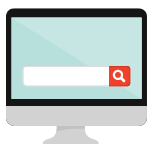 Search engines ranking websites (like Google, Yahoo and Bing)
Usually, website content is required for the first two types of websites. Our team of writers and graphic designers will provide you with the following types of content for both the above categories:
For Information Providing Websites:
✔  Review articles
✔  News articles
✔  How-to guides
✔  Affiliate blogs
✔  Niche blogs
✔  Infographics
✔  Images
✔  Videos
✔  Legal pages (like a privacy policy or disclaimer)
For Business & E-Commerce Websites:
✔  Home page
✔  Company profiles
✔  Product descriptions
✔  Service descriptions
✔  Legal pages (like a privacy policy or disclaimer)
✔  Landing pages (for service providers)
✔  Contact pages
✔  Other pages like how it works or FAQ
✔  Blogs
Why Do You Need Professional Website Content Writing Services?
Merely having an online presence for your website isn't enough. Once it's out there on the web, you need to ensure visibility and engagement. Your website needs to satisfy search engine crawlers or bots to get visibility. On the other hand, your website has to be reader-friendly and valuable for visitors to engage.
Our team of SEO experts and content writers work together to provide you with SEO-friendly and reader-friendly content. The following distinguish professional website content from self-curated content:
What Do Our Web Content Curation Services Include?
For a given web page, our website content creators provide you with the following services:
Every writer and designer in our team has the required skills, experience, and expertise in their respective fields. Our work is our passion, which is why you'll receive complete focus and dedication from our end. We are known for providing SEO-friendly and reader-engaging content for websites on time.
With our team, you're bound to get the following:
Every web page has content of a different nature. A company profile tells a story, while a product page does a salesman's job. Every website is unique because every organization offers something different to stand out.
Hence, when we want to work on website content, here's how we proceed:
Step 1: Fill up the form given below.
Step 2: We will contact you upon receiving your submission.
Step 3: After finalizing the quote, please provide us with the web page design, which specifies the placement of the content.
Step 4: Our team of writers and graphic designers begins with the research and curates the content.
Step 5: After thorough proofreading, plagiarism checking, and editing, we send you the final draft to approve.
Steps 6: Our team will make revisions till the client is satisfied and submit or publish the final website content.
Frequently Asked Questions (FAQ)